Who doesn't love fresh homemade fruit bread?  Try this recipe anytime of year for a delicious treat!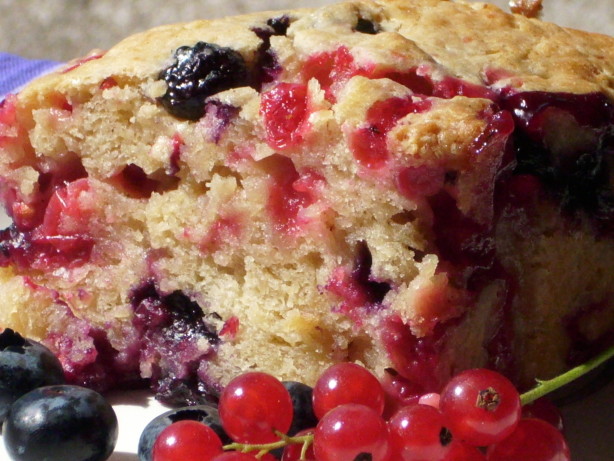 Ingredients
3/4 cup butter
1 1/4 cups sugar
3 eggs
8 ounces sour cream
1 teaspoon vanilla
3 cups flour
3/4 teaspoon baking powder
1/2 teaspoon baking soda
3/4 teaspoon salt
1/2 teaspoon cinnamon
2 cups coarsely chopped strawberries or 2 cups blueberries or 2 cups  peaches
Directions
Cream butter and sugar, add eggs, sour cream, and vanilla. In another bowl, mix flour, baking powder, baking soda, salt, cinnamon, and add to above mixture.
Carefully fold in fruit.
Pour into two prepared bread pans and bake at 350° for one hour.